Treat Your Gout Today!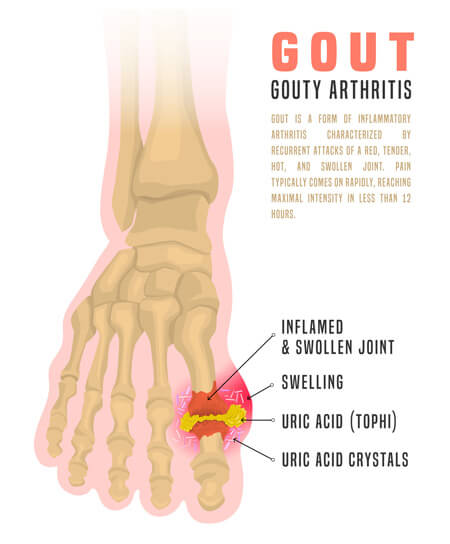 Do You Suffer From Chronic Gout?
Have you suffered from
gout
for too long? Have your doctors prescribed pills that have failed to resolve your pain and discomfort? Have you been told your
gout
is your fault?
Symptoms Include:
Painful flares

Chronic Pain

Swelling

Stiffness

Lumps under the Skin (Tophi)

Heat


How Does This New, FDA-Approved Treatment Work?
It reduces flares by changing the uric acid into a substance your body can easily get rid of. This treatment is given in a healthcare provider's office, every other week for about 6 months, and can help chronic gout sufferers retake control of their lives.
Does Insurance Cover This Gout Treatment?
This treatment is covered by most insurance plans as an FDA-cleared treatment for chronic gout.
I'm Interested - How Do I Learn More?
To learn more, and see if you're a candidate for this new, FDA-Approved treatment for chronic gout, call
(410) 833-0040
. Dr. Mark Spier and his staff will provide a 100%
FREE
chronic gout consultation to determine if you are a candidate for this breakthrough treatment.
Request Your Consultation Today!